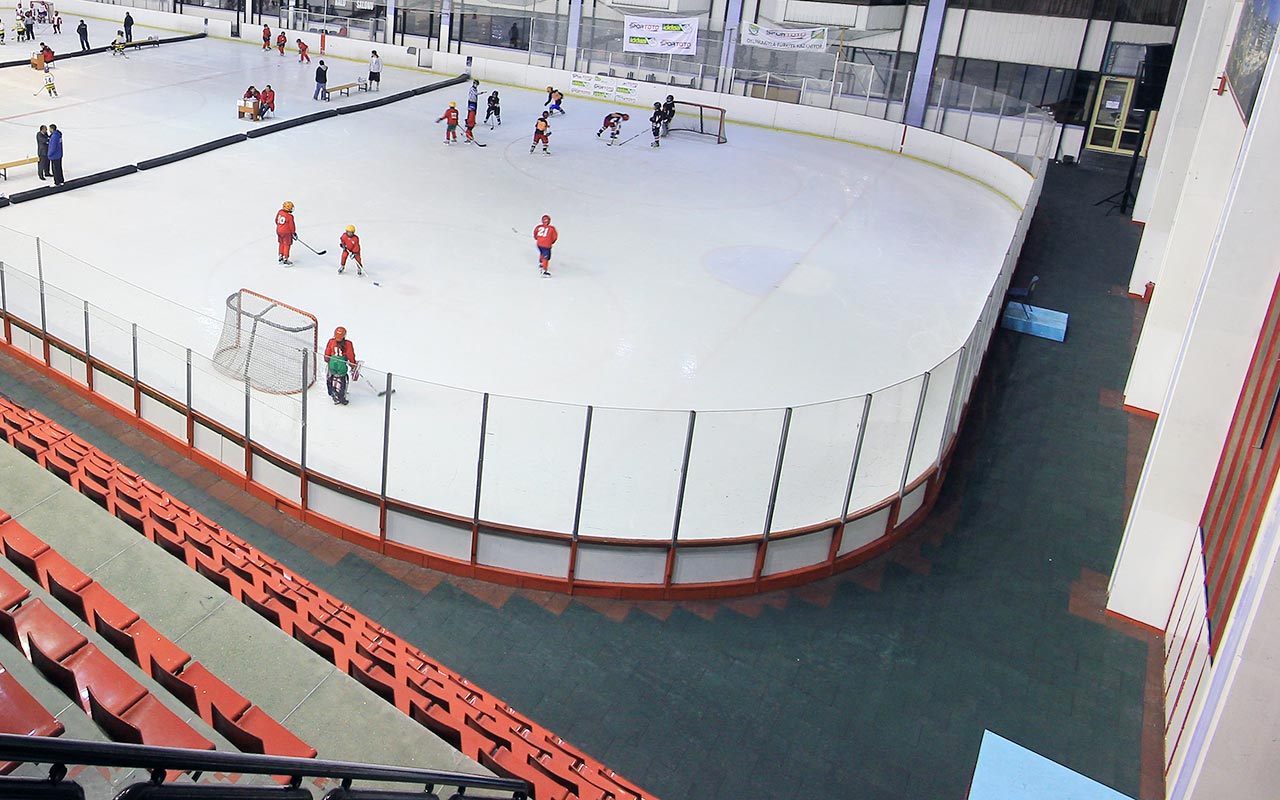 Rubber Floorings for Ice Rinks
Ice rinks require rubber floorings to be applied on concrete surfaces around the rink and also on player benches and referee and penalty box floors. The rubber flooring protects both the floor surface and the blade of skate.
GLOBAL produces and supplies several different alternatives of rubber floors with many different colours and thicknesses between 6 and 20 mm. GLOBAL has applied a total of thousands of m2 s of rubber floorings in the ice rink and sports projects that it was involved.